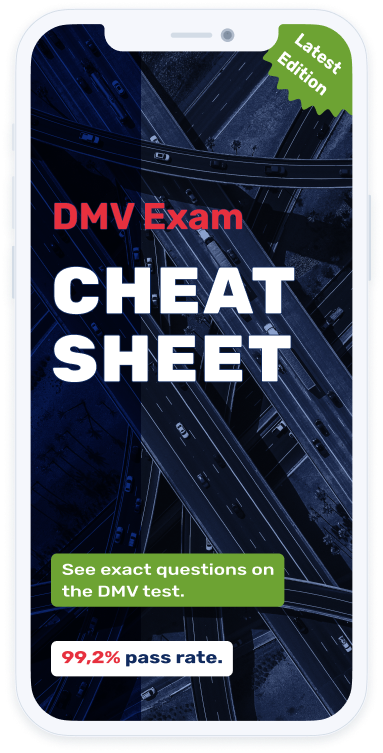 Pass your Arkansas DMV exam the first time.
Guaranteed.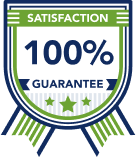 99.2% of people who used our 2021 Cheat Sheet passed their written test the very first time.
Source: CBS News
No matter how smart you are, the DMV book can leave you confused and unprepared. And it's not your fault. It's poorly structured, takes 6 straight hours to read, and was made to inform, not to help you learn quickly.
We'll show you
every question

on the Arkansas test

The 2021 Arkansas DMV handbook drags on for 127 pages and will take you hours to get through. Our Cheat Sheets are free of nonsense and give you EXACTLY the info you need! So compact you could read it on your way to take the test.
Requirements for getting a Arkansas Motorcycle's license
The key steps in the process
What to bring to the AR DMV
DMV Fees
50 top questions & answers, with detailed explanations
Guide to US traffic signs & signals
Link to the 2021 Arkansas Motorcycle official driver's handbook
Viewable on your computer, tablet and mobile phone!
Premium Features
150 Questions, Answers & Thorough Explanations
We guarantee you will pass or your money back!
3 Steps to Passing Your Motorcycle DMV permit test
Instantly Download Our Motorcycle Study Guide
Print It or Study on Your Screen at Home
Successfully Pass the DMV Written Test!
Save time by seeing questions and signs most likely to be on the
Arkansas test

.
Don't say 'YES'. Just say 'Maybe' & use our cheat sheets
RISK-FREE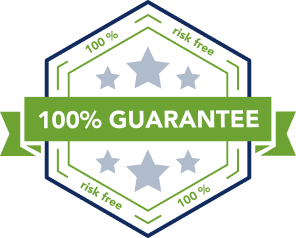 We know buying anything online is a risk.
We also know that you see the word "guarantee" everywhere. It's often just a meaningless word to get you to buy something.
So, we want to make you a personal promise...
Because 1000's of people have used this cheat sheet to pass their exam the first time, we are 100% confident it will do the same for you.
We want you to try our DMV cheat sheets. If you don't pass the first time, we'll give you a full refund.
Just send us an email.
750+ 5 star reviews on ShopperApproved.com
5.0
Overall Satisfaction Rating
This was really worth the investment. Super glad I did it. I scored 100% on my motorcycle test! Thanks for the help!
5.0
Overall Satisfaction Rating
I re-read my cheat sheet for a couple of days and went to take the actual test and PASSED. This was a great experience for my motorcycle written test.
5.0
Overall Satisfaction Rating
No need to read the motorcycle handbook supplied by the DMV. This cheat sheet put it all together by asking the right questions. I was well prepared and passed on my first try.
Huge Time Saver
Forget that giant driver's manual and learn everything you need to know in less than 60 minutes.
The 2021 Arkansas DMV handbook drags on for 127 pages and will take you hours to review. Our Cheat Sheets contain EXACTLY what will be on the actual test. No filler or nonsense. In fact it's so compact you can read it on your way to the test!
Pass on Your First Try
Don't waste time studying unnecessary info in the AR DMV Handbook. Our Cheat Sheets prepare you for the real test questions.
Not only does reading the manual take forever, it can often be confusing and hard to follow. Our Arkansas-specific cheat sheet only covers ACTUAL test topics so you'll only have to take it once.
99.2% Pass Rate
Without our Cheat Sheets, 4 out of 10 people fail their driving tests.
Do you want to be one of those 4? Not only that, but a CBS News survey found that 44% of drivers couldn't get a passing score. Our 2021 Cheat Sheet users on the other hand? An incredible 99.2% pass rate!
100% Money Back Guarantee
Secured Payments
* On top of already discounted Price